Let's Hop into Easter
Birds are chirping and flowers are blooming. The arrival of spring in the UK means one thing - it's time to hop to Wenzel's for our Easter range.

For every holiday, we like to give our products a bit of a festive makeover. This Easter, we decided to go even more egg-stravagant with not only one but two options for DPD delivery.

Your eyes do not deceive you! We have an Easter Donut Box AND a Cadbury Creme Egg Croisnut Box available for free delivery nationwide.
Easter Donut Box
(online only)
Are you ready for the collab of the season? Hop into the spring of sweets with a few iconic Easter chocolates in donut form. Cadbury Carmello, Cadbury Creme Egg and Cadbury Oreo Easter Egg are looking egg-xtra delicious on top of our classic ring donuts.
Cadbury Creme Egg Croisnut Box
(online only)
Your favourite Easter chocolate has gone through a major glow-up, so get ready for ooey, gooey, Creme Egg-y goodness. Order the Wenzel's-ified remix of the classic Easter chocolate for a box of six flakey croisnuts, filled with rich chocolate and topped with Creme Egg icing.

Our new website is home to tons of tasty delights like our donut boxes, but we can't forget the folks who love strolling into their local Wenzel's for a bake.

In-store, we're unlocking Easter with a range of Easter Bunny approved treats.
Individual Easter Donut

Individual Easter Croisnut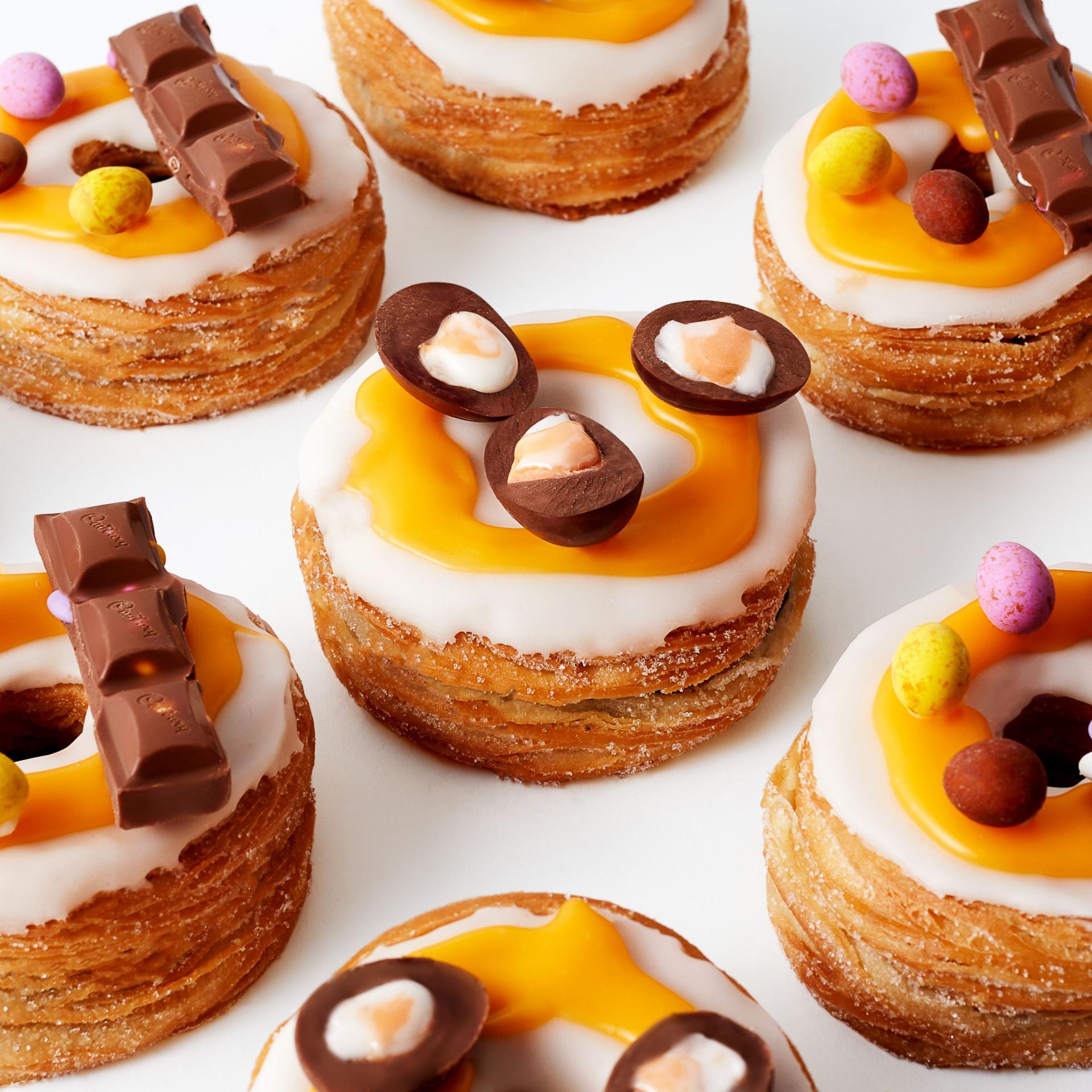 Gingerbread Bunnies



Premium Cupcake
Easter Cupcake Trio


Cornflake Nest
These bakes look so good we can hardly wait. And the good news is that you don't have to. Drop by your local store now to find gorgeous gingerbread, delicious donuts and more - all with the trimmings of a very happy Easter.

We wish you and your families a healthy and joyful Easter season, sweetened by some scrumptious goodies.
Love, Wenzel's x